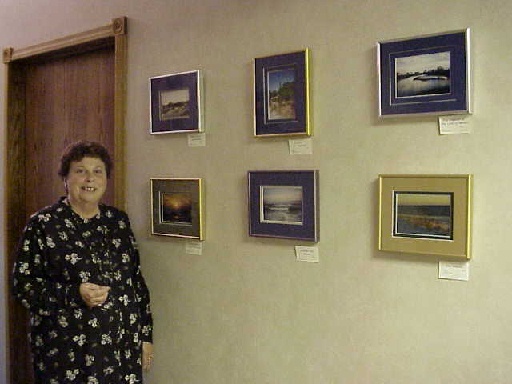 Photo of photographer, Marlene Schmalbeck, taken by Lori Berg
'Christmas at the
Sugar River'
was photographed in
December, 1997.
This foot bridge replaced
the one washed away
in the spring flood.

'Sugar River Trail
from the
Woolen Mill Bridge,
Monticello, WI'
Before the trail this rail bed
held the tracks of the
Chicago, Milwaukee &
St. Paul Railroad
built circa 1880.
Perhaps, the wooden bridge
was also built then.
Photos matted and framed by Pat Sellon
Prorietor of "Simple Surroundings"
located in the Total Look Building
218 N. Main St., Monticello
Copyright © 1999. Web Designs by Lori Berg