Monticello School District & Green County Sheriff's Department
D.A.R.E Graduation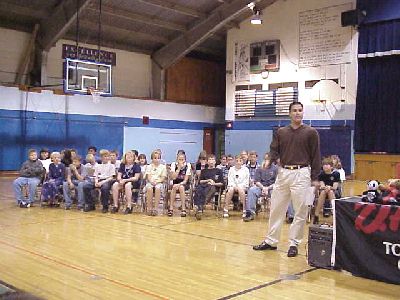 Guest Speaker
Mike Cerniglia
U.W. Hockey Player

Five of the fifth graders read their D.A.R.E. essays.
Sheriff Pat Conlin is holding the microphone.
Seated to the right are the fifth grade teachers, Mrs. DeNure and Mrs. Richter, Mike Cerniglia, Chief Tom Erb and Mr. Peterson.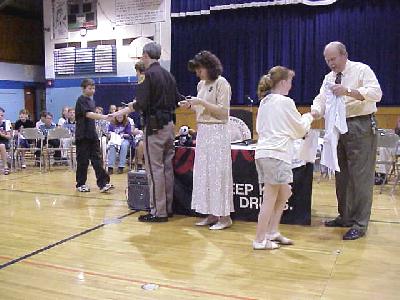 The fifth graders are receiving their D.A.R.E. Certificates and T-shirts.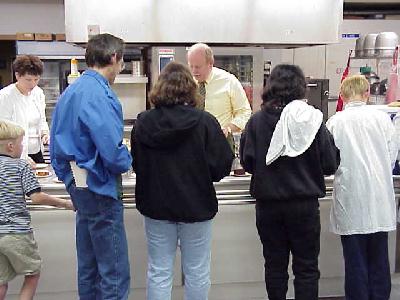 A snack in the lunchroom after graduation.
Copyright © 1999. Web Designs by Lori Berg
Last revised May 14, 1999.
Photos by Lori Berg